The balcony is traditionally used as a kind of pantry, in which you can put everything that gets in the way and is not used, but someday it could theoretically come in handy. However, we have long been covered by the trend of rational use of any resources, and designers also advise using a balcony or loggia more practically. Proper use of this room will help increase the number of square meters in the apartment.
To do this, start with decluttering. Yes, you will have to throw away everything that has not been used for the last five years, but someday "it will definitely come in handy." You know yourself that this will never come in handy. Throw away.
After getting rid of old things, choose the direction that will determine the next steps. There are two of them:
First: additional storage space. In this case, you will need to carefully consider the location and pieces of furniture that you need to maximize space optimization. Less attention will be paid to design, which means repairs will be cheaper. This option is a priority for small-sized and balcony areas less than three square meters. Here it will be possible to place a convenient closet in which useful and infrequently used things are stored - bed linen, warm one-season clothes, and so on.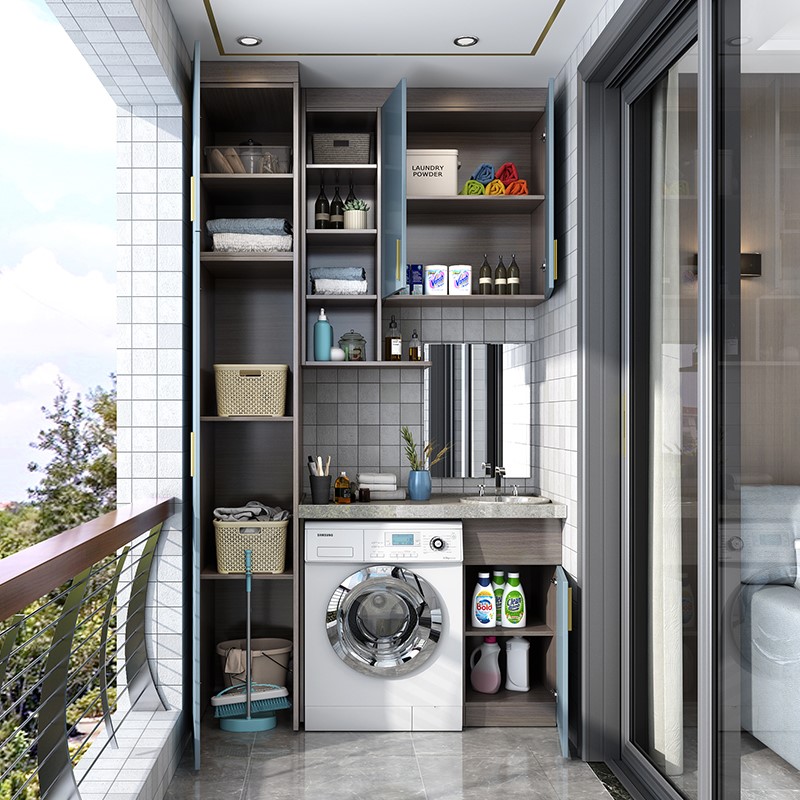 Second: living room. Of course, spacious rooms are better suited for this option, but a narrow small balcony can also be transformed - just add modern transforming furniture. You can do redevelopment and combine a balcony or loggia with other rooms - a living room or a kitchen. Such repairs require much more time, money and effort, but in the end you will realize that it was worth it.
Once you have decided on the future function of the room, it is worth considering the styles. The peculiarity of a balcony or loggia is its small footage, therefore, it is best to consider the design that can be easily implemented in a small area.
Loft. Simple and easy to implement for a balcony style. Brick walls will serve as an excellent base. The decor here should be catchy and unusual, this function is best performed by things that are not furniture, but perform its functions.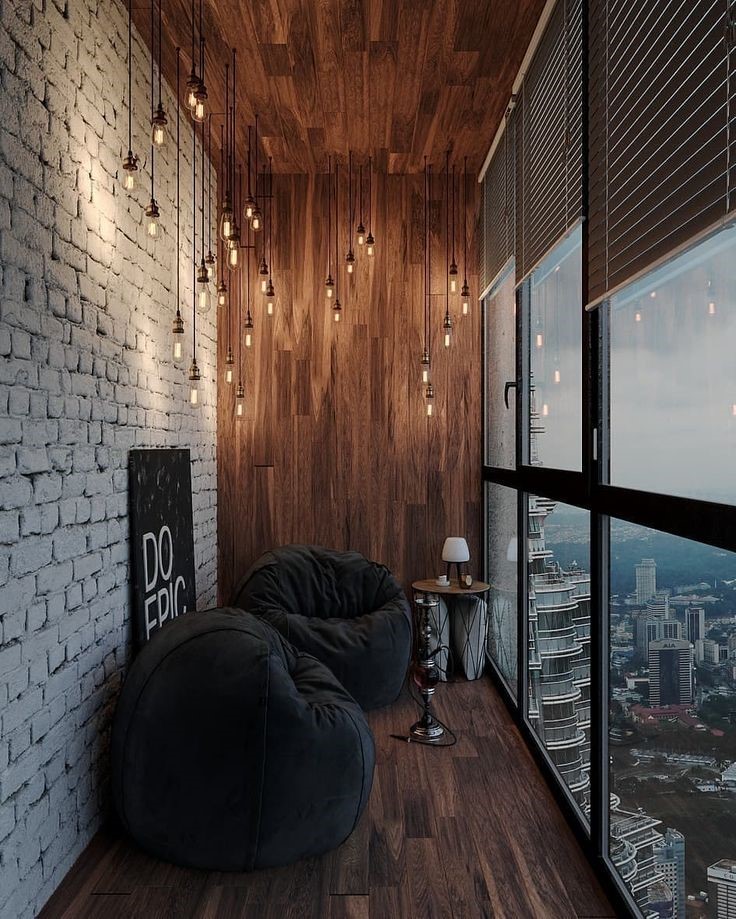 Minimalism. This design requires the use of a minimum of decor, emphasizing practicality. Sculptural, geometric shapes, muted colors and smooth surfaces are its main features.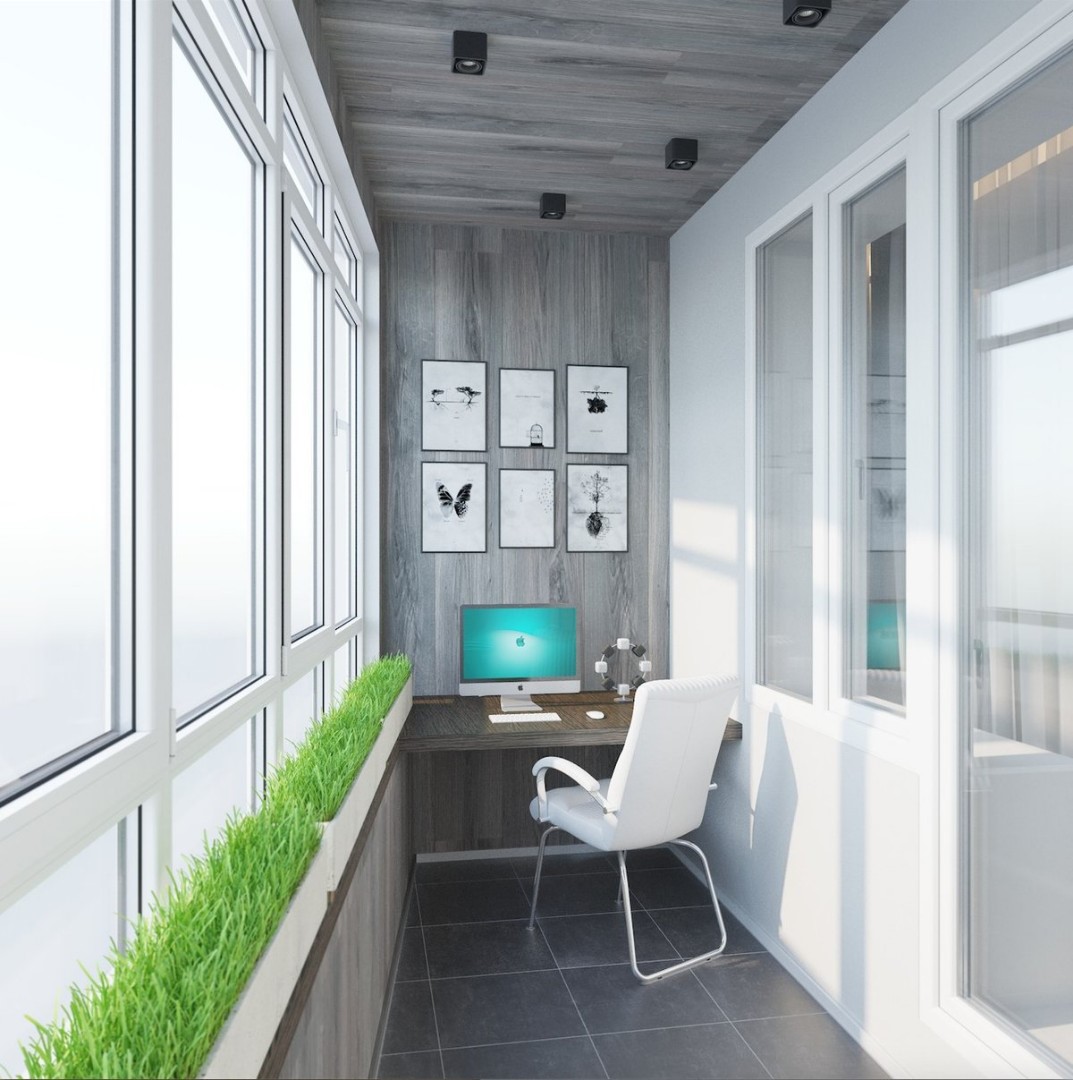 Scandinavian style. Quite easy to implement and versatile. Its characteristics are: natural materials, modest furniture, light background with bright accents and greenery.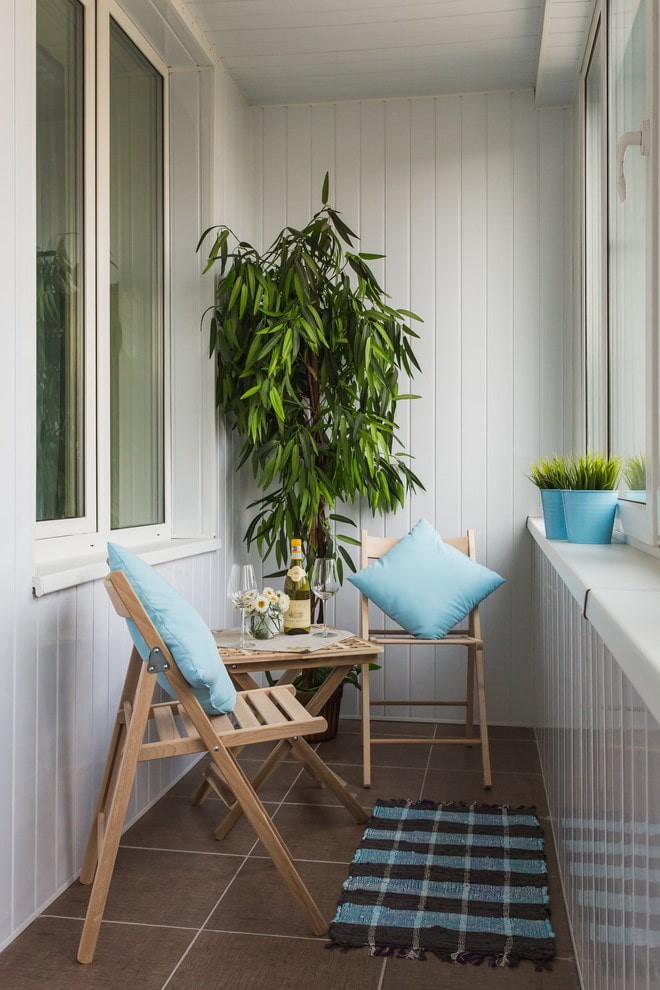 Provence. Cute and cozy French village style. Floral patterns, textiles, olive, milky, beige and lavender colors are preferred.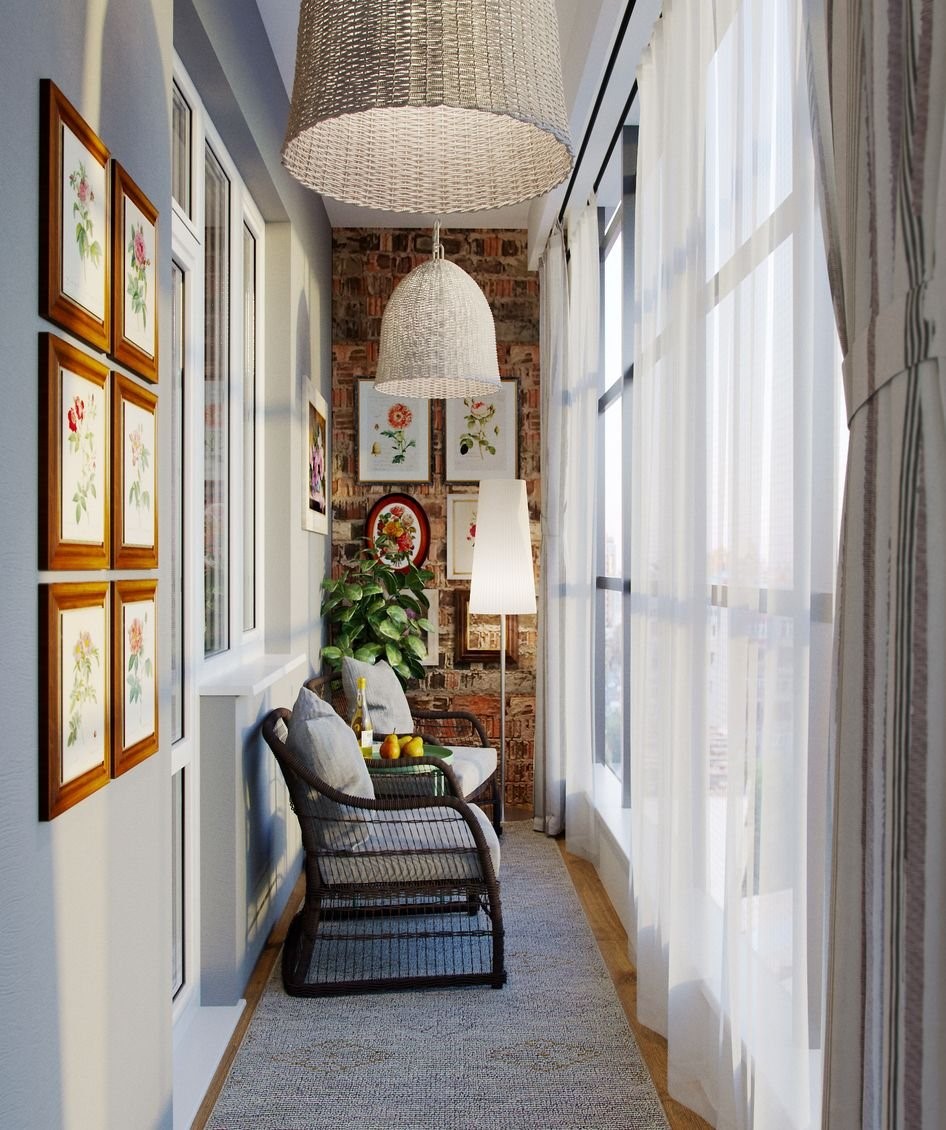 Glamor will allow you to embody all the artsy ideas that you were afraid to use in the main space. It relies on gloss, polished surfaces, mirrors, gilding and extravagant accents, such as leopard print.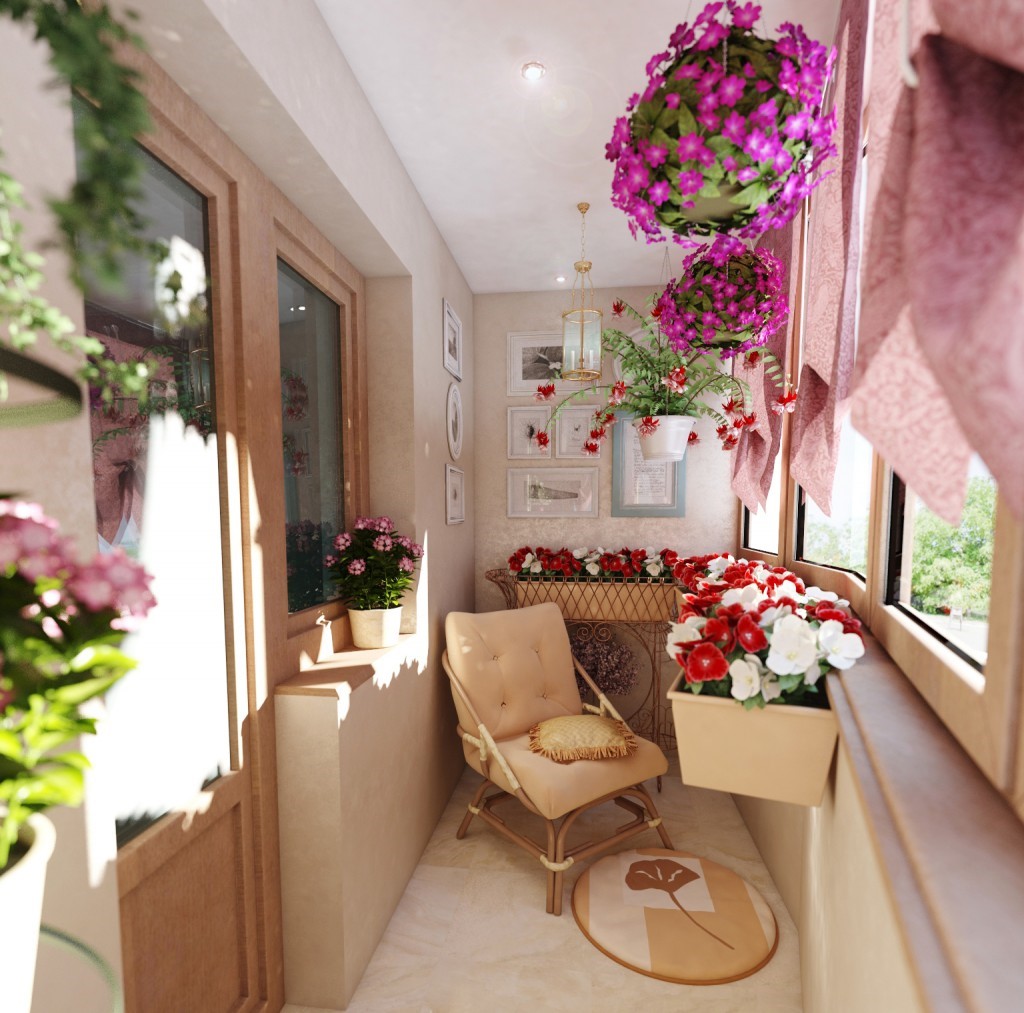 If you have chosen the style in which you will work, it is worth starting to visualize the arrangement of the room.
Furniture cannot be massive and take up all the space, especially if you want to turn the balcony into a seating area. The best option is a small garden table and two chairs; in a larger area, you can use armchairs or a small sofa. The choice of furniture depends on the functions of the future zone, and this can be not only a mini-living room, but also a study, a home library, a greenhouse, a playroom for children - something that is missing in everyday life for you.
The main design element that gives the interior integrity is decor. In a small space, there should not be much of it, otherwise a feeling of chaos and clutter will be created. Add some neat and noticeable elements that will create the atmosphere you need. These can be textile items - pillowcases on pillows, bedspreads - they are both practical and cozy. Candlesticks, lanterns and garlands will add the necessary lighting and give the balcony warmth. You can put or hang more plants, and give them uniqueness with unusual pots, even old watering cans, teapots or boxes will cope with this task.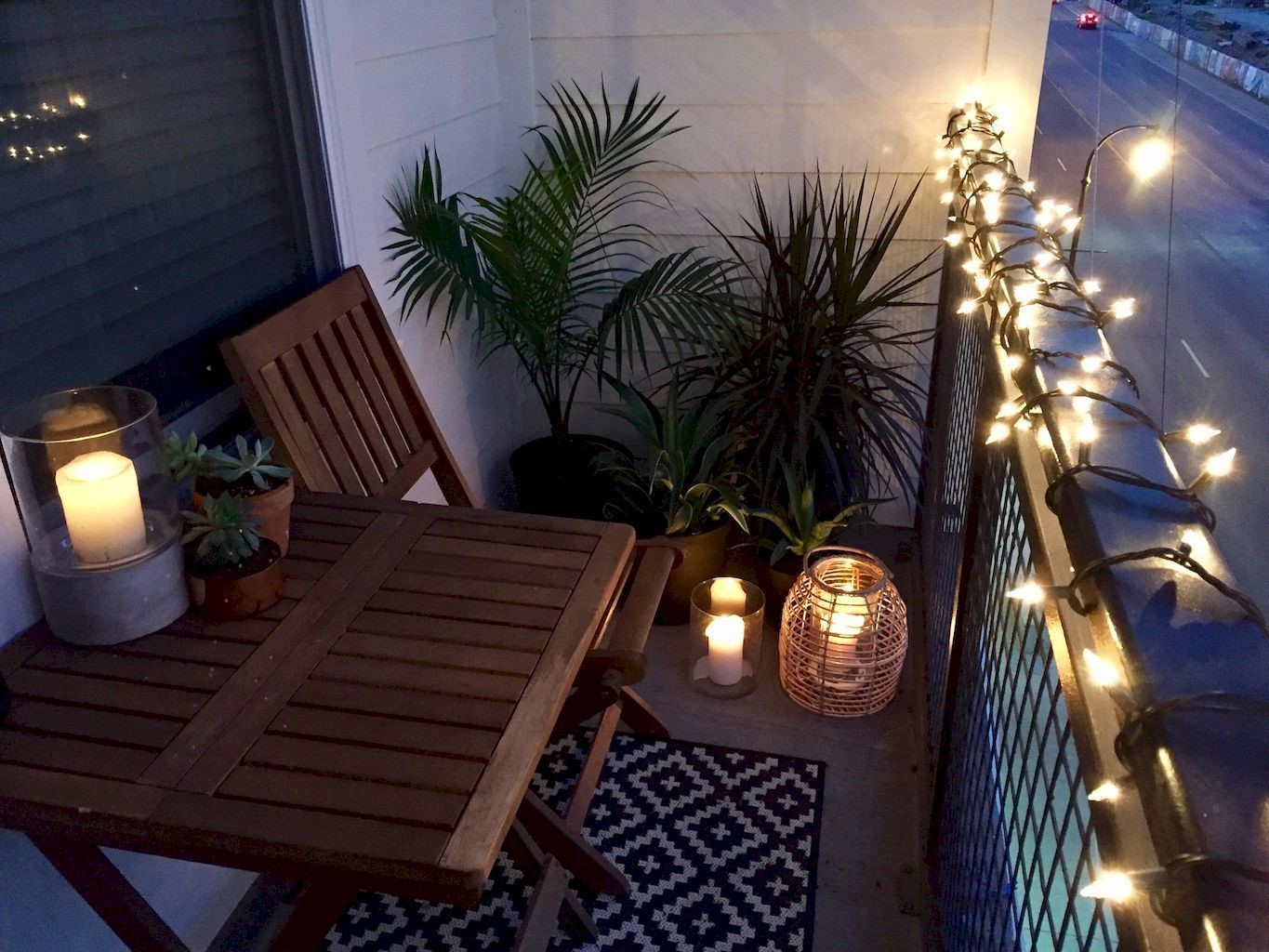 A balcony or loggia does not have to be a storage room for everything that you cannot find a use for. It is much more pleasant to discover new functions in it and use them, then it will become indispensable in your life.