The design of your bedroom is the key not only to coziness and comfort, but even to your mental health. Psychologists say that the situation and atmosphere that prevails in the bedroom affects the human psyche even during sleep. In a properly designed room, it is easy to fall asleep and wake up, so you need to carefully consider the interior and components of your boudoir. Experts say that initially, when choosing furniture for a bedroom, it is necessary to pay attention, first of all, to the manufacturer. You need to be careful not to buy furniture from some unknown small manufacturer, because their products often do not meet the required quality. Large and trusted companies make furniture, as a rule, according to GOST, so there should be no violations on their part.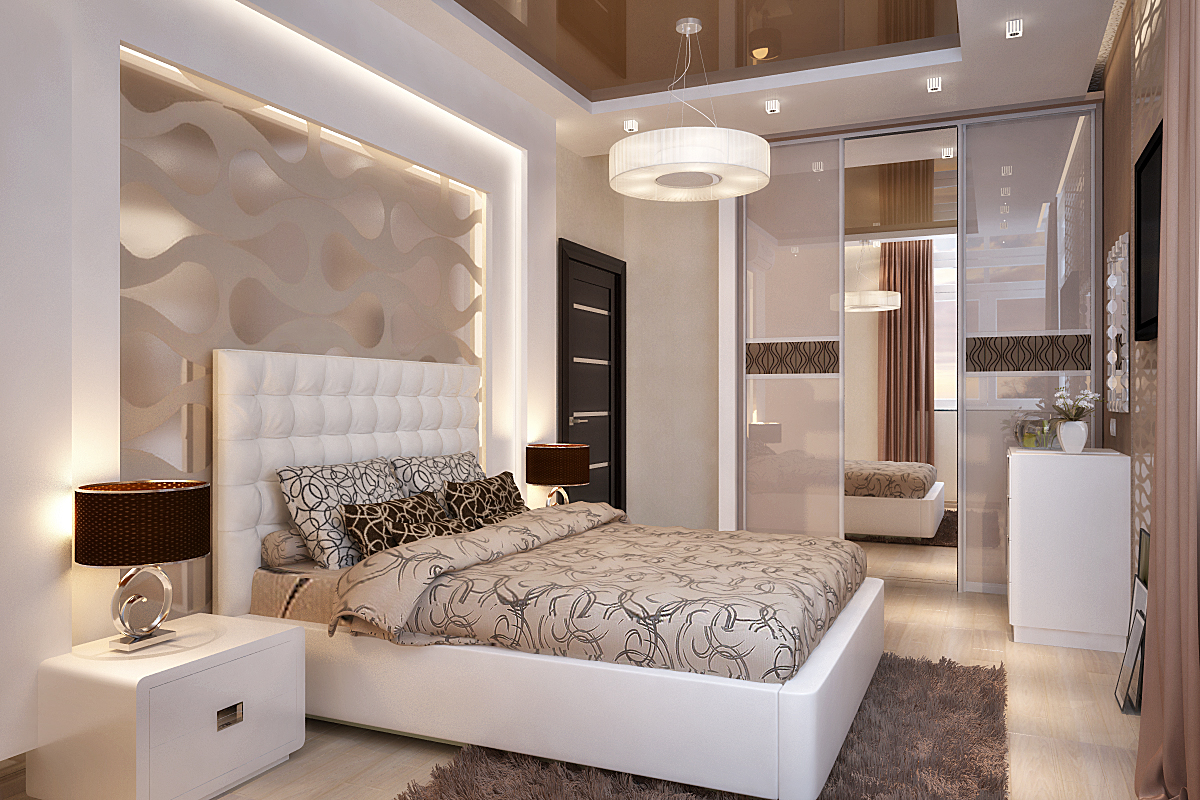 You must always remember that your bedroom should be decorated in the same design style. Modern furniture fashion dictates two main directions: modern and familiar to all classics. Classic bedroom furniture is made of dark and light woods. This type of bedroom does not imply bright colors and shades. Curved shapes and carved elements on furniture become an obligatory attribute. If you have quite a spacious room, then a bedroom in a classic style made of natural wood will look especially harmonious and beautiful in it. A special chic is given to the bedroom by patina, which is applied exclusively by hand, which gives the work an even greater quality factor. When choosing a chest of drawers, I would also like to pay attention to the quality of the fittings themselves. You stroked, for example, linen, you want to put it in a chest of drawers. If high-quality fittings are present, then the chest of drawers should open without difficulty and effort. The presence of the so-called. "gunner" is a nice bonus.
To date, the bedrooms in the Art Nouveau style are on a special account. At recent international furniture fairs, 70% of all furniture was high gloss furniture. You need to understand that furniture has its own fashion, however, like all other things. And just the last such exhibitions of an international nature, the furniture was made for two-thirds of the gloss. Such furniture is made in modern style. This style is characterized by simplicity of lines, a large amount of natural light. Sometimes its lack is compensated by a competent lighting scenario. This is especially true for regions with cloudy autumn-winter weather. The design of the bedroom in the Art Nouveau style is made in light colors. Pastel, as if sun-bleached tones will give the interior an authentic Provencal atmosphere. Olive, azure, pistachio, sand shades are acceptable. As well as variations of white, blue, brown. The main guideline when choosing a color is its naturalness. In addition, the furniture that is in the bedroom of this style is easy to care for. Gloss, in addition to being very beautiful and fashionable, it is also very easy to care for. The central and main item that you need to think about first is the bed. Its competent location under the diagonal or against the side wall. We do not recommend cluttering up the space around it.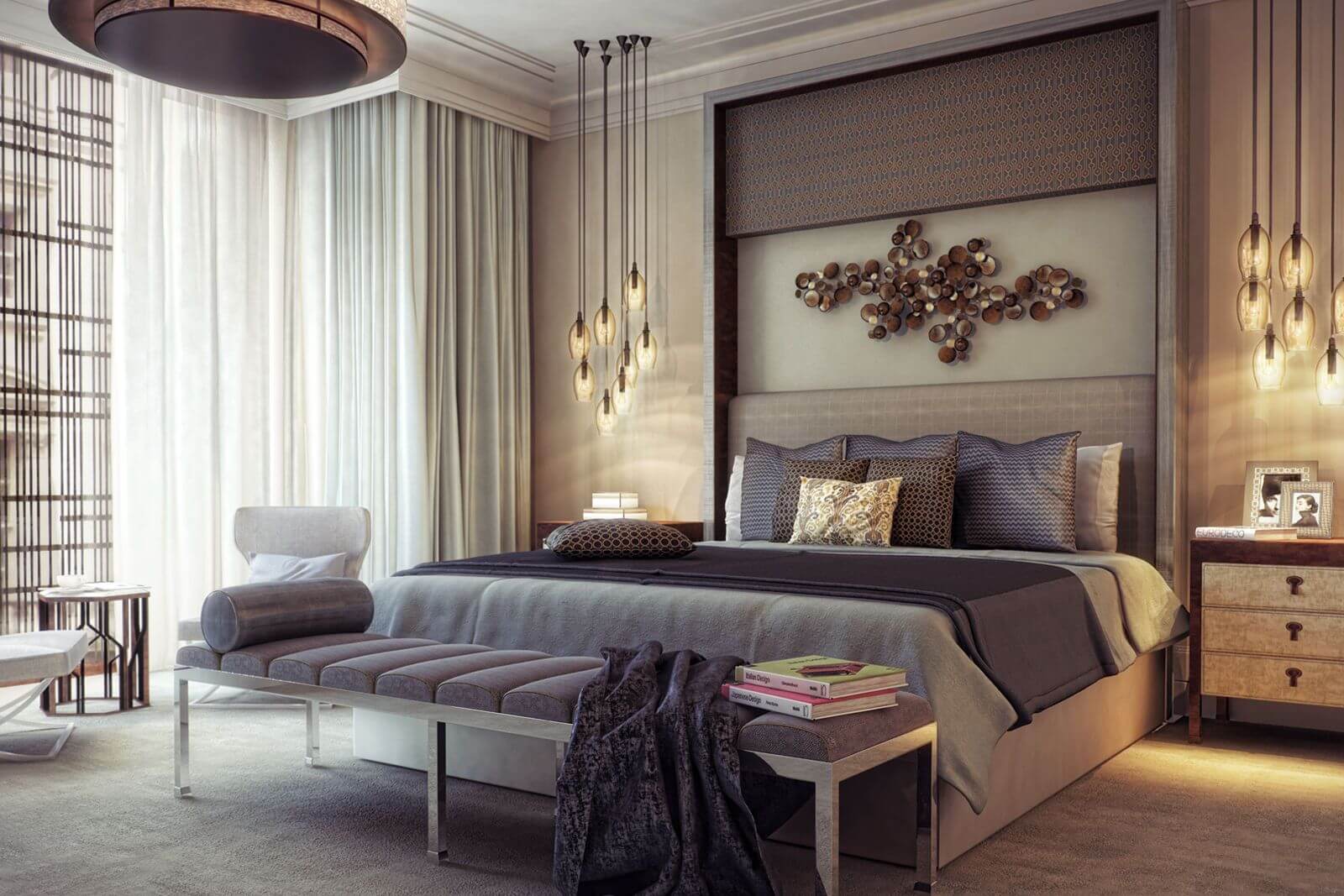 And here are a few rules for arranging a bed:
- standard bed 1.60 by 2 meters
- single bed 80 or 90 s
- it is important to choose the size of the bed exclusively for you
- the length of the bed must be at least your height + 15 s
- the width is measured as follows: lie on your back, throw your hands behind your head, spread your elbows, if you are comfortable, then everything is fine.
Well, now you know not only the main rules for decorating your bedroom, but also about the correct arrangement of furniture, as well as its quality. We want your bedroom to be clean, well-groomed, and it will be comfortable and easy for you to live in it!